Island Art Festival
Saturday November 30 , 2019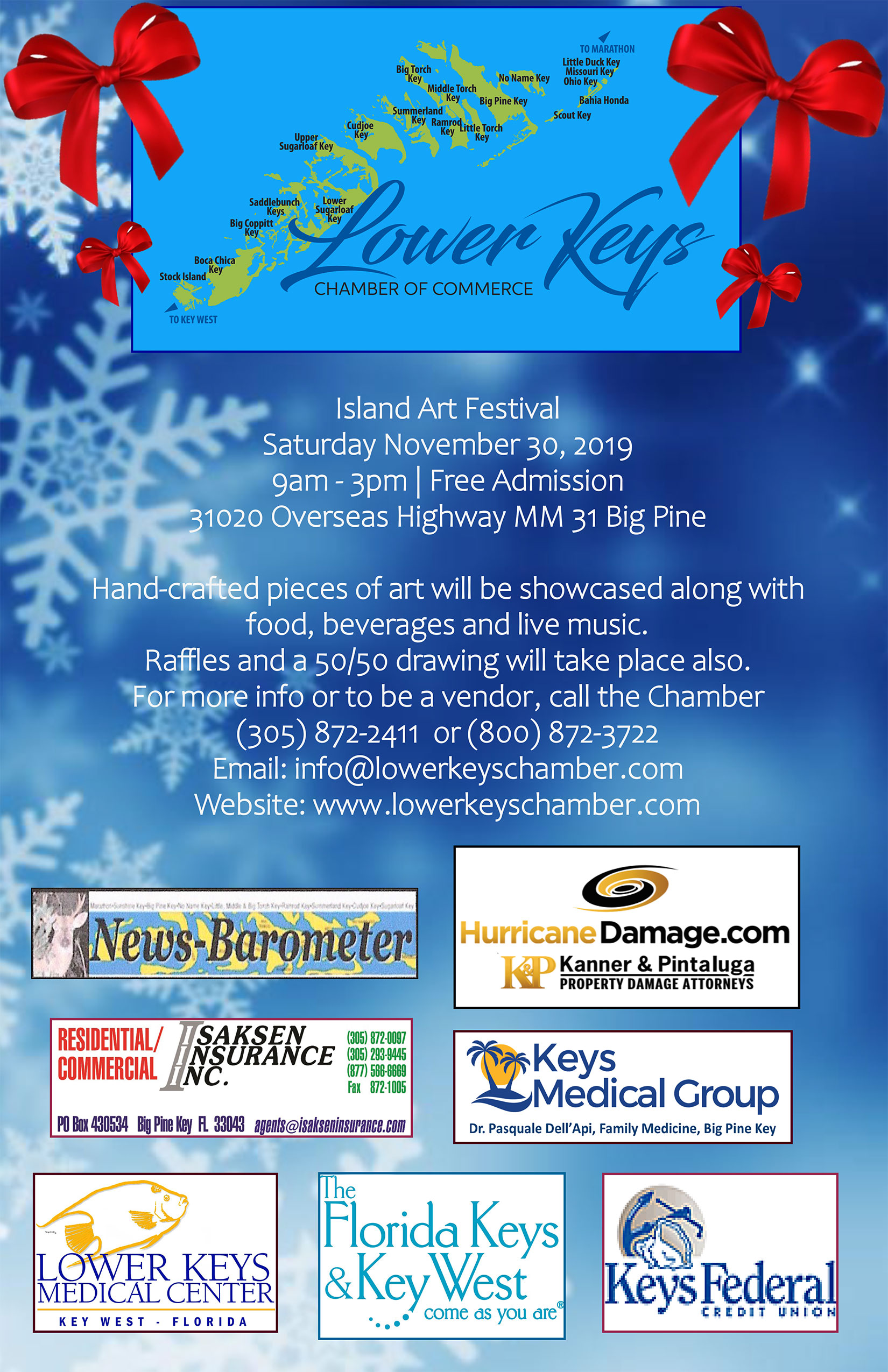 Nautical Exp
January 11-12 , 2020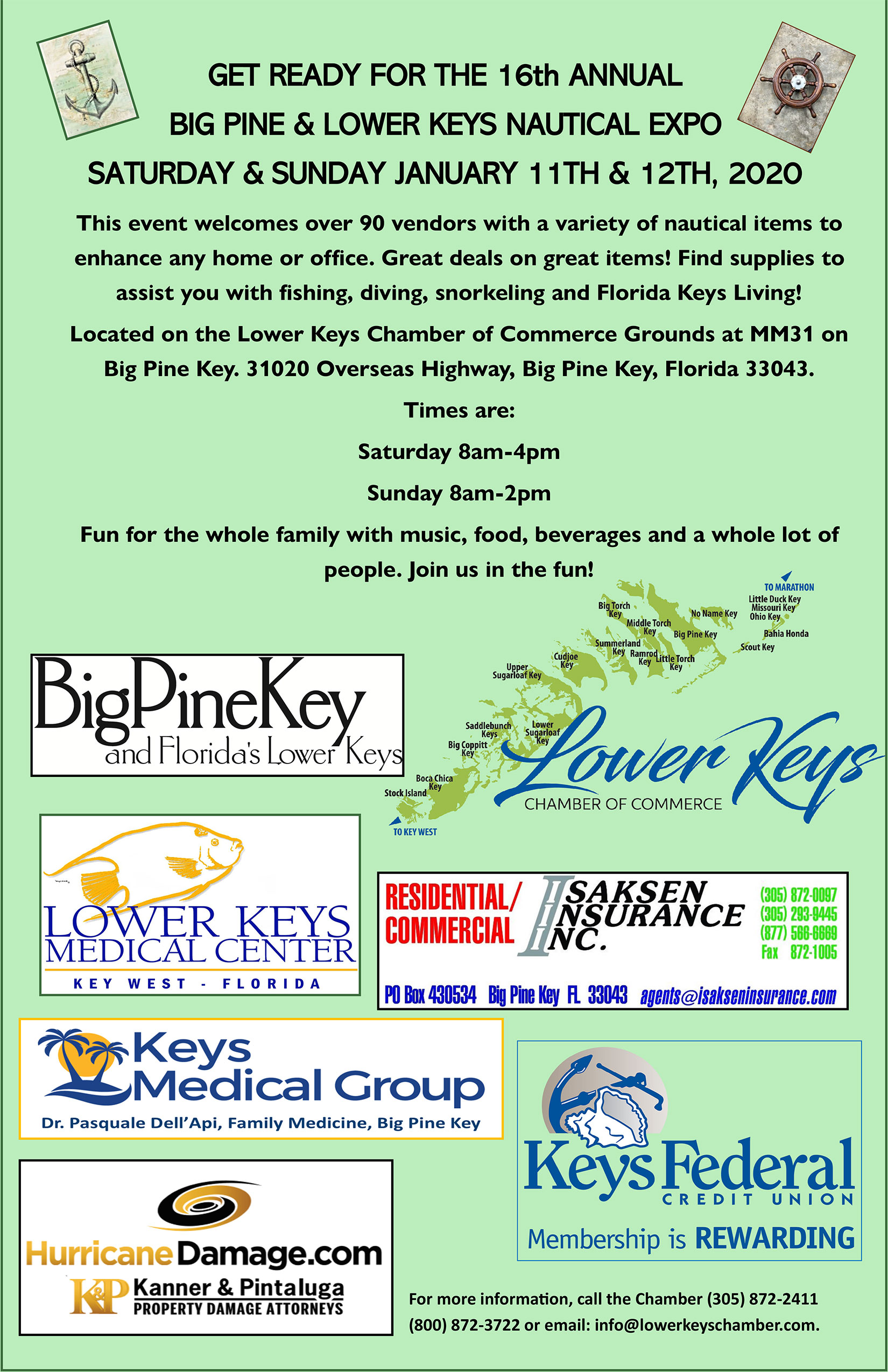 Your Tropical Home Away From Home
The Lower Keys Chamber of Commerce works with local businesses, individuals, and other organizations in the community to encourage success and paradise across our beautiful islands. Visit us for your next trip and enjoy relaxing beaches, exquisite cuisine, and breathtaking history.
info@lowerkeyschamber.com
SUBSCRIBE TO OUR NEWSLETTER
We have new and beautiful updates to share every month!